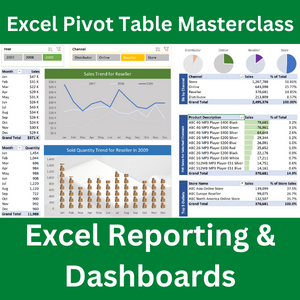 Excel Pivot Table Masterclass: Excel Reporting & Dashboards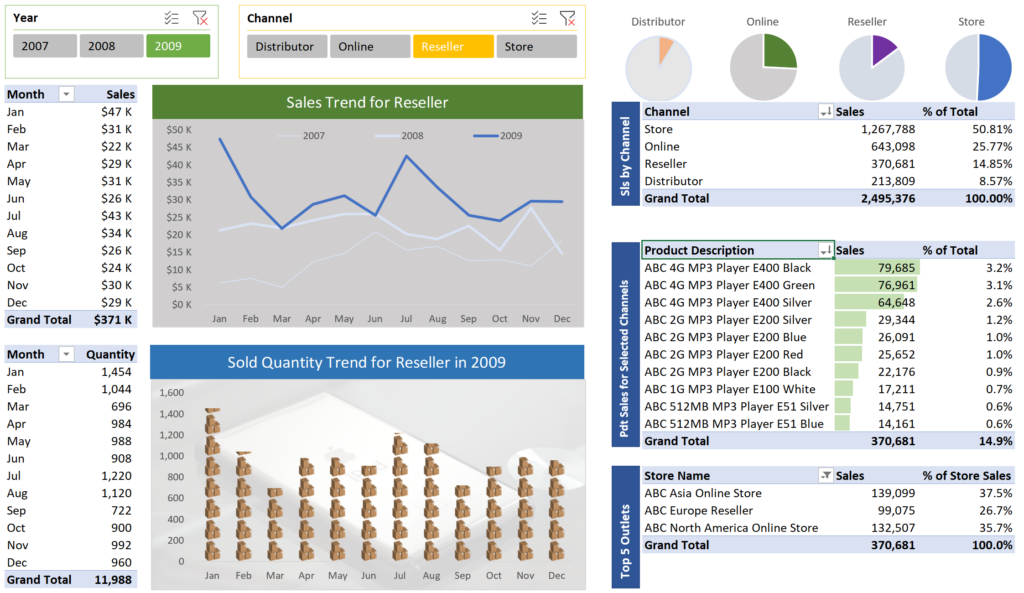 Who Should Attend
The training is specially designed for managers and executives who want to summarize and present their data in a dashboard.
Participants must
• Have experience using a pivot table
• own a worksheet of data with at least 50 rows
Learning Objectives
Upon completion of the course, participants will be able to:
Designing a dashboard using the functions in Pivot Table and Power Pivot
Data visualization using Pivot Chart and Conditional Formatting
Effective use of the functions in Pivot Table and Chart
Course Outline
Pivot Table Compliant Data Set
Required Data Layout
3 ways to connect to your data sources
Have your pivot table data layout reviewed
Analyze and Summarize your data with Pivot Table
Create a Pivot Table using Tables
Create a Pivot Table using a CSV file
Create a Pivot Table using the files in a folder
Using more than one summation value in Pivot Table
Changing Summary Calculations
Sorting Data in Pivot Table
Filtering Data in Pivot Table
Grouping values in Pivot Table
Grouping dates in Pivot Table
Counting unique records
Add and use Slicers for presentation
Using a timeline in Pivot Table
Creating trend in Pivot Chart
Mastering the presentation of data
Creating a bar chart in Pivot Table
Controlling more than one Pivot Table with slicers
Attract your audience with professional-looking pivot charts
Effective use of visuals to attract attention.
Special Bonus
The trainer provides free consultation during the course so that participants can get a head start and apply what they learned immediately to their jobs. Participants need to provide a copy of their sanitized raw data for this.
Program Dates
13-Feb-23 (Mon)
5-May-23 (Fri)
19-Jul-23 (Wed)
13-Oct-23 (Fri)
Duration
1 days – 9am to 5pm
Price
S$450 per pax
________________________
If you need further clarifications, please send us a message using the form here and we will reply you ASAP.