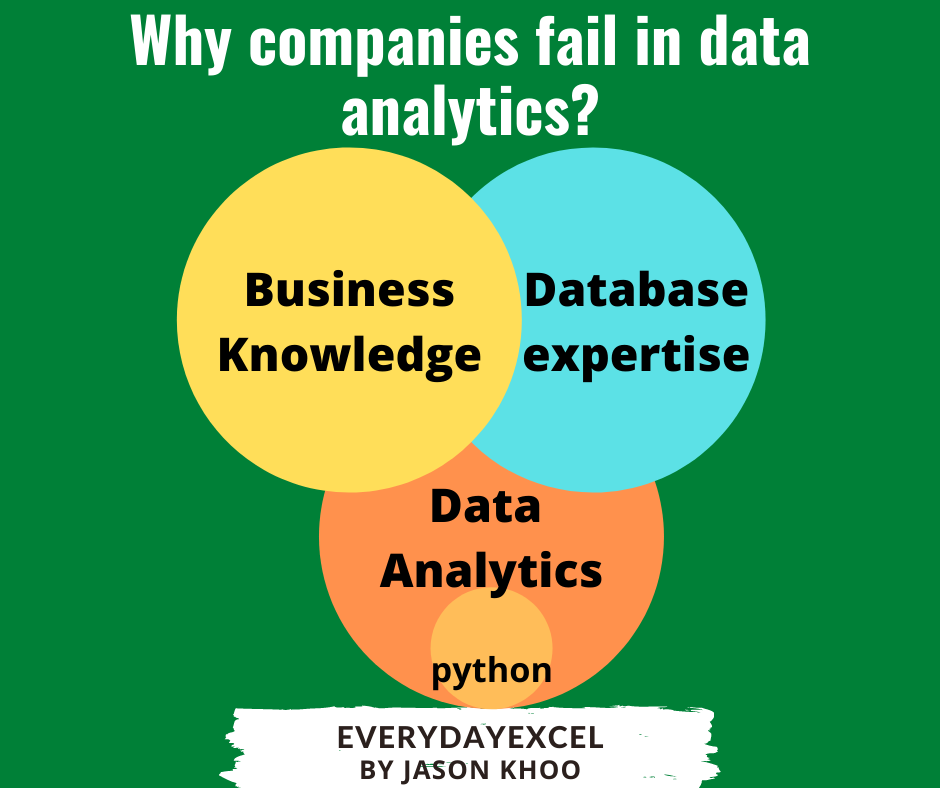 companies-fail-data-analytics
Why do companies fail to equip themselves with Data Analytics?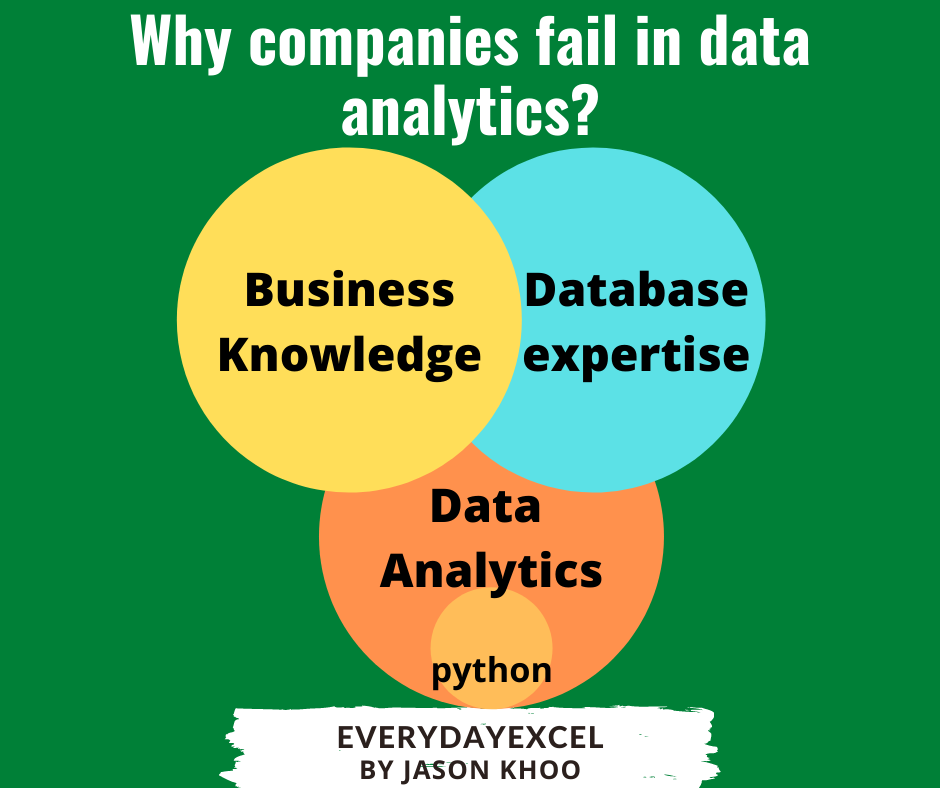 Many bosses have the wrong impression that they just need to employ someone with good python skills and their companies are instantly equipped with data analytics capabilities.
This is far from the truth.
Data Analytics needs more than just good python or programming skills. Data analytics, or should I call it, business analytics is a skill to use data to generate business insights for the company. Python skill is good to have but not necessary.
In addition to business analytics skills, the person or the team can add more value to the company if they have one more element.
That element is business knowledge. With business knowledge, the person would be able to gain a deep and accurate understanding of the problem in the shortest time.
I just conducted a business analytics class for a group of highly motivated professionals who are eager to learn and filled with positive energy.
In the course, they acquired a complete understanding of business analytics and are ready to marry what they learned with their business experience. If you are looking for someone to run the business analytics show for you, you can consider them.
Alternatively, if you want to build your capability internally, you can always consider our company.