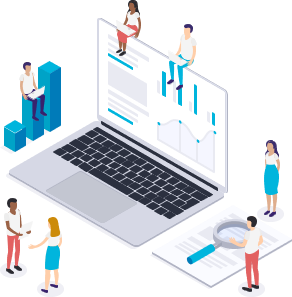 Our Courses
Different from other Training Courses
Unlike other courses in the market, our courses are specially designed to help you build your capabilities based on your past experiences. We do this by sharing with you examples that are related to your course of work (we called your domain).
Instead of offering a basic training course which just teaches you new skills, our training programmes go a step further to connect the topics to their reports at work so that they know how to apply the skills back at work. We also offer hands-on exercises in the course to help you identify performance gaps and resolve them. You will be able to apply the skills learnt immediately once you complete the course.
The courses that focus on one or more of the 3 competencies of reporting are listed below.
Hidden Secrets of Data Analysis in Excel
This program is not just about Excel and training. It is designed to coach business professionals like Marketing, Sales, Finance and Supply Chain professionals in optimising their data sources, minimise their Excel report preparation time and instantly generate their pre-designed business performance reports on demand. Using our Instant Business Analysis Reporting Framework, they will be able to analyse and answer any business questions posed almost instantly. Find out more
Grow Your Profits Through Data Analytics and Data Modelling
This course offers you a holistic view about Data Analytics, a skill that is sought after by many companies. Unlike courses that train you on programming, ours leads you into Data Analytics from what you have been working on – Excel reporting. By starting from an application you are familiar with, you will be able to connect to your existing skills quickly and acquire the new skills of data analytics. Find out more
Productivity Boost :

100

+ Excel Tips and Tricks
Most business professionals are slaves to Excel because they use Excel the wrong way. They only learned the basic of Excel and jumped right in, doing lots of copying and pasting jobs in Excel. If you feel that you are a slave to Excel, it is time to cross over and become the master of Excel, conquering what seems to be time-consuming tasks to you. I will share with you 100+ Tips and Tricks, each takes only one to two minutes to learn. Find out more
Unleash the Power of PowerPivot
This program is a deep dive into our Instant Business Analysis Reporting Framework. Using PowerPivot, the "advanced" version of Pivot Table, your team will learn how to work with multiple data sources, create advanced calculations in Pivot Table and setting up their reports for instant updates. They will be able to track and compare their business performance over time and against sub-groups. Find out more
Learning the Magic of Macros (VBA)
Learning the Magic of Macros is a coaching program designed to help business professionals automate their data collection and distribution activities. The main objective is to create highly accurate and reliable data sources for reporting. Through the program, the participants are coached to create their own macros that they can customise and use immediate upon completion. Find out more