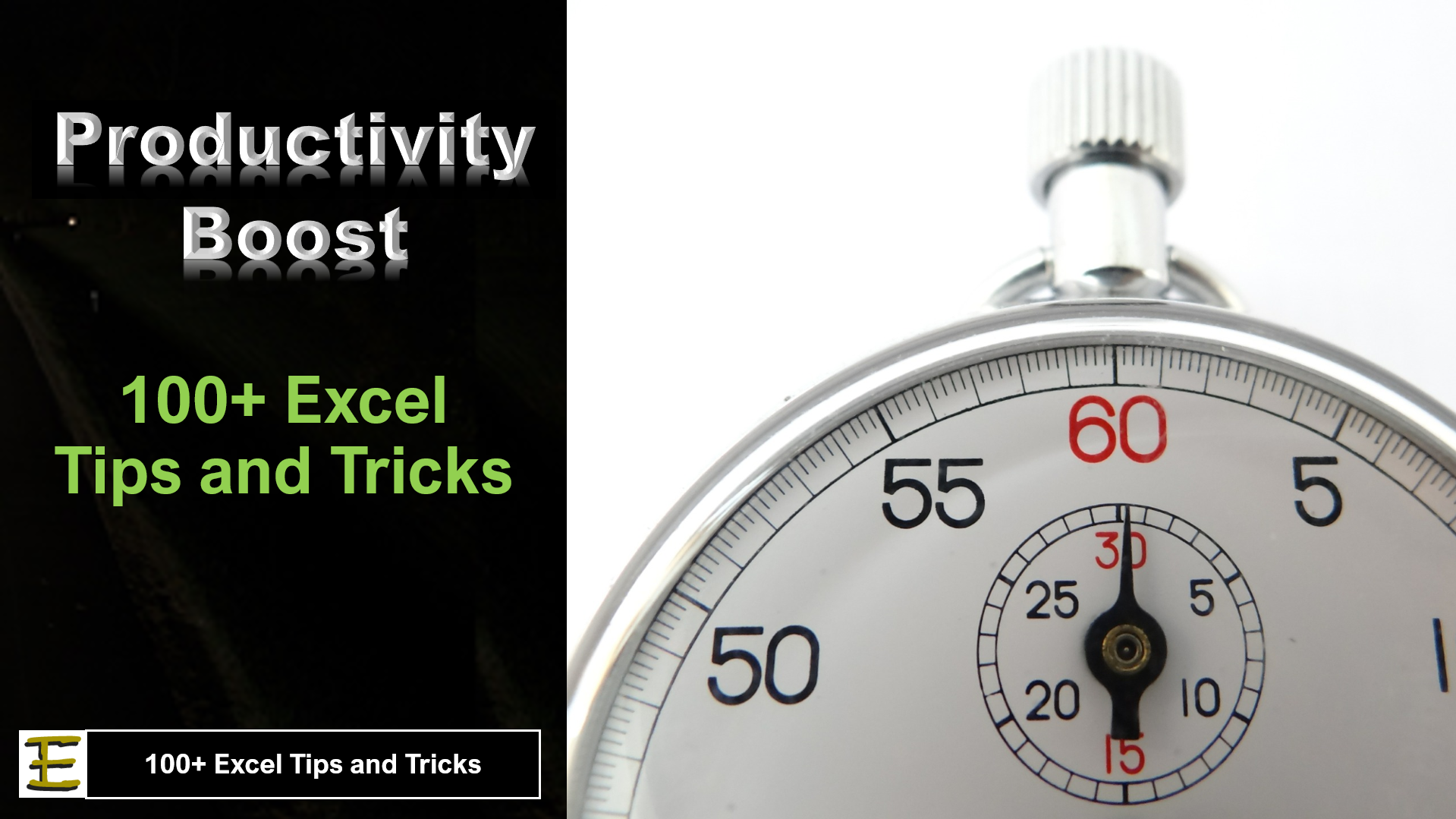 Productivity Boost: 100+ Excel Tips and Tricks
Introduction
Are you the slave or the master of Excel?
Most business people are slaves to Excel because they use Excel the wrong way. They only learned the basics of Excel and jumped right in, doing lots of copying and pasting jobs in Excel. If you feel that you are a slave to Excel, it is time to cross over and become the master of Excel, conquering what seems to be time-consuming tasks to you. I will share with you 100+ Tips and Tricks, each takes only one to two minutes to learn. This course is not a compilation of keyboard shortcuts from Ctrl-A to Z. In this course, I am going to show you tips and tricks in different categories so that you could save up to 90% of the time you are currently spending in Excel.
Who Should Attend
Managers and Executives who crunch lots of data and prepare reports regular for their companies. They must have basic knowledge of Excel i.e. open Excel files, simple auto filter, etc.
Learning Objectives
Upon completion of the course, participants will be able to:
Use shortcuts to save time on cleaning up the data downloaded from their system
Enhance their use of Pivot Table
Create beautiful and engaging charts for their reports and presentation
Course Outline
You will learn the tips and tricks in the following categories
Selection and navigation (37 tips)
Data management (9 tips)
Tables (4 tips)
Worksheets (2 tips)
Formula (17 tips)
Chart (14 tips)
Pivot table (9 tips)
Power query (8 tips)
Shortcuts (1 tip)
Macro (1 tip)
Images (3 tips)
Program Dates
22 & 23 Oct 2020
3 & 4 Dec 2020
7 & 8 Jan 2020
12 & 13 Apr 2020
5 & 6 Aug 2020
1 & 2 Nov 2020
Mode of Delivery
Course Duration
2 days (7 hours each day) – 9 am to 5pm
Price
$650 per pax